Introduction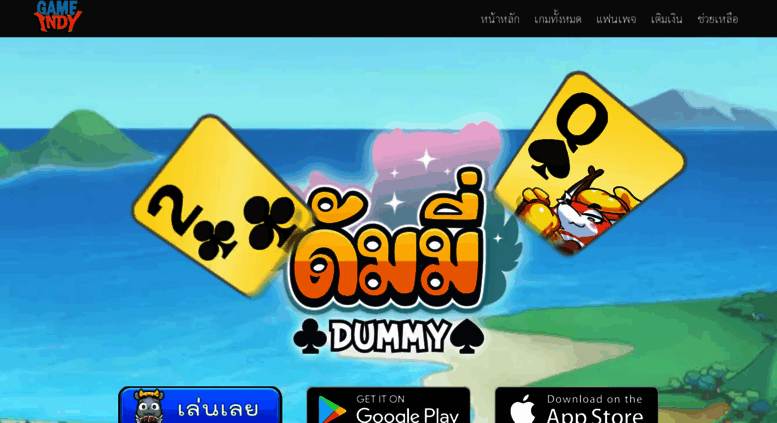 As one of the leading Mobile Game Publisher in Thailand with nearly 10 years of experience, GAMEINDY has been providing best quality services for their customers. Their products are efficient online games with a wide range of categories, from MMORPG, Puzzles to Casino and Card games.
The current app portfolio of GAMEINDY contains 14 games. According to AppBrain,  GAMEINDY's apps have collected above 9 million installs, with a monthly growth of 100.000 new installs. Two of the most important apps from GAMEINDY are Dummy ดัมมี่ – Casino Thai and Thai Checkers – Genius Puzzle – หมากฮอส. Both of them have reached 1 million of installation.
Challenge
Creating games for a wide of demographic experiences for domestic market, GAMEINDY has to focus on sustainable methods for audience growth while maintaining the quality of users acquired. To make it predictable and scalable, GAMEINDY leverages Facebook for user acquisition efforts. On the monetization side, the company's challenge was to integrate ads organically into the gaming process without disrupting the user experience.
Solution
In order to overcome the challenges in audience growing, user quality maintaining, app user experience and monetization, GAMEINDY has integrated Mediation of DFP (Doubleclick For Publisher) through AppotaX – a mobile ads optimization solution for Publishers on Google Ad Exchange platform.
AppotaX is the First Google's Mobile In-app DFP Small Business and Ad Exchange partner in Vietnam to help mobile publishers maximize their advertising revenue. With their support in handling every ad-related detail for the highest ROI, publishers are able to focus on creating incredible content, reduce workload and watch their revenue thrive.
Mediation of DFP (Doubleclick For Publisher) connects different Ad Networks like Google Ad Exchange and Facebook for Real-time Bidding (RTB). During the bidding process between advertisements of different ad networks, they will be realigned as an ordered group. The highest priced advertisement will be selected and returned. Concurrently, AppotaX's account managers will optimize eCPM price on Google Ad Exchange system in order to help publishers increase app revenue.
Result
After 2 months of collaboration, GAMEINDY has remarkably increased its total revenue by 30%. Mediation of DFP  integrating combined with RTB technology and support from AppotaX's account managers has brought many others advantages for GAMEINDY, besides growing eCPM and revenue:
Establish transparency in the mediation process

Show ads of the highest value to the user

Increase revenue
---
You can find more information about AppotaX via:
Website: https://adx.appota.com/
Facebook: https://www.facebook.com/appotax/
Blog: https://blog.adsota.com/appotax-giai-phap-toi-da-hoa-doanh-thu-quang-cao-cho-ung-dung-di-dong/
Comments
comments